Why Partner With In Time Tec?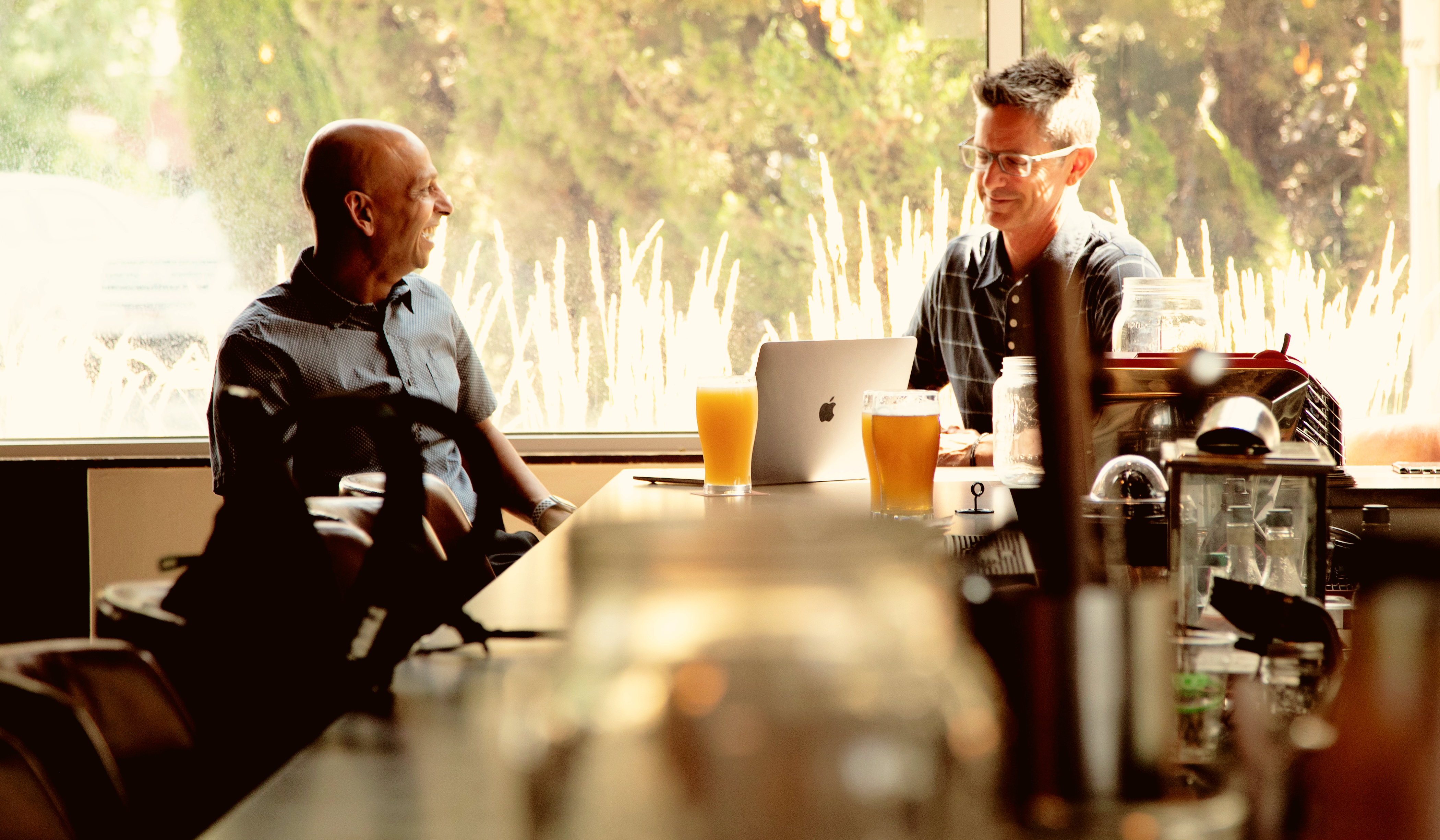 professional development
,
values
,
collaboration
,
Pricing
,
business
,
brand
,
growth
,
culture
,
Public Sector
,
partnership
,
Technology
,
product management
,
Sharing Abundance
,
development
It was 2009 when Jeet and four other founders took the initiative to start something more than just a business. They embraced the commitment to build a platform for "Creating Abundance" and to show up powerfully in life. From that, In Time Tec was born.
Jeet and the other founders –Dan Puga, Sandeep Jain, Matt Fratzke, and Rakesh Sawan—actively pursued their dreams to make In Time Tec the prestigious organization it is today. As for our partners, they know us for the commitment and integrity that we apply to our work and our people's requirements. When In Time Tec started out, Jeet and the other founders made it clear to create a synergistic platform where partners and employees can achieve their individual dreams through In Time Tec's abundance. It's a platform lived from the top down, In Time Tec is full of inspiring stories about growth and achieving dreams every day.
With each partnership, we strive to make it clear that we are committed, loyal, and sincere to our promise. We also believe in long-term relationships that drive value and desirability and create a win/win situation where the partner is satisfied with the result and receives solutions in the following ways:
Deep Expertise
We help our partners reach new markets and sectors through our deep expertise. For instance, when you enter emerging markets, we can help you to stay in line with your competitors. Not only this, but our partnership increases brand awareness in various locations through our core business model where our partners can discover a solution that benefits their costs and return on investment.
Visibility in the Marketplace
We offer various access routes to market your brands through our experienced engineers who are there to help your business flourish by making sure that everything is running smoothly and on track.
Not only this but our marketing strategies also offers a distinguished platform that helps you to increase your customers visibility in the marketplace. With In Time Tec's partnership, you can utilize its knowledge to enter certain markets and choose the successful collaboration ahead.
Latest Technology
With our partnership, you can have access to the latest technology that offers a new ecosystem for your business to stay afloat and can leave a significant impact; it can also be the first step towards developing a partner network to expand your reach and enhance your performance with more technical partners.
These collaborations can keep you up to speed with market changes and save acquisition expenses. They can also Increase customer retention, which is another benefit of a wider IT (Information Technology) network. In addition, In Time also helps our partners to stay ahead of time through some cybersecurity strategies.
Greater Geographic Reach
Our partnership helps expand your geographic reach. This means we help our partners enter new geographic markets to establish ties and provide work experience in a specific targeted region.
However, it's arguable that having a physical presence in a certain area or region is becoming less and less significant because of the capacity to conduct business online. Many of our customers still find comfort in doing business with nearby establishments but with In Time Tec, we represent you as the local presence, choosing to engage with partners in other geographic places to open those locations to your business.
Maintained Relationships
In Time Tec provides comparable services to our partners so that they can stay in touch with their clients during a growing phase to maintain and strengthen loyalty. Taking care of your existing customers, with the help of In Time Tec, can boost your performance and better demonstrate your appreciation to your clients.
Also read: Why In Time Tec doesn't talk about competitors
Strategic Resources
We as your partner understand that you need a variety of resources to maintain ongoing success and growth. It might entail obtaining software permits, gaining access to a vast industry network, expanding one's social media presence, etc.
In Time Tec offers a strategic relationship, that could help you get more access to more resources, expand your consumer base, enhance quality assurance services and have more alternatives for business expansion.
Let's Partner Together!
In Time Tec passionately believes in empowering the world through love, peace and compassion. When we do this, we strengthen our relationships between people and communities.
Overall, In Time Tec wants to impact how quickly and easily customers can accomplish their goals and objectives. Working and partnering with organizations that share our values can result in considerable advantages and cost savings. It may also play a significant role in the business' capacity to grow and gain new clients.
In Time Tec is here so you can live your dreams through our dreams. After all, In Time Tec is a platform for Creating Abundance, but we just happen to build software!