Have you heard of Stuxnet? It's a malicious computer worm outlined by the U.S. and Israeli intelligence to immobilize the Iranian nuclear program. This malicious worm targets the Windows Operating System and expands through a removable drive like a USB stick to spread quickly and randomly from machine to machine on an internal network.
Just like Stuxnet, there are so many computer viruses out there ready to invade your personal space and data ability. It is important for users to understand that computer viruses can steal your data and it can also lead to some issues like unauthorized logins, strange activity with your social media accounts, spam calls, or texts.
We also understand that the internet is a fun place; you have a lot of things to do with ceaseless entertainment available there. And yes, it can also be an effective way to connect with your friends and can share your life online. But despite having all the jollification, there are a lot of factors that require attention, one of them is "Cyber Threat" .
Statista report
says,

"
In the first half of 2022, the number of data compromises in the United States came in at a total of 817 cases. Meanwhile, over the course of the same time, over 53 million individuals were affected by data compromises, which include data breaches, data leakage, and data exposure."
Surprisingly, these statistics indicate that you might be the next victim to fall under the cybercrime bracket. We are not denying that anti-malware software helps in offering an extra protection layer to your system, and can also improve your business' cybersecurity but let us tell you, you can still get hacked!
We are sure, no one wants to fall into the clutches of these viruses, malware, and other suspicious activities. So, know what it looks like when you're hacked. The most common signs of being hacked are Data breaches, ID theft, and frequent pop-up windows. Yet, if we talk about what being hacked looks like, the signs are subtle, but you can find them easily.
What a Hack Looks Like
Here are the plain sailing signs that will help you to understand what being hacked looks like. Not only this, but we will also share the eye-opening consequences of not having a cybersecurity plan and what can be an effective plan to avoid these fallouts.
1. There Are Unexpected Installations of Browser Toolbars

When you are browsing your favorite site and suddenly anomalous toolbars appear on the screen, chances are your system is hacked! We are agreeing that these unwanted toolbars are annoying, and it is easy for them to mess up with your computer's settings.
These malicious toolbars lead to the installation of infected files and folders. If you are also facing the same issue, don't worry we will help you.

In Time Tec suggests using the latest version of your browser and making sure you update your system. Another step is to download and install the antivirus software to give extra protection to your system.
2. Installation of Unwanted & Unexpected Software

Does your system automatically install software without your permission? If so, your system has been compromised. Just like browser toolbars, these unwanted software can also control or alter the important setting on your system. In addition to this, there are chances that these settings can also disable antivirus software on your system and as a result, you may get the malware, viruses, trojans and a lot more.
Also, don't forget to read: Value of Investing in Software

Indeed, there is plenty of third-party software that promises to help you in keeping away from cyber threats and internet attacks but think again! There are fair chances that the software that you are planning to install might be outdated and can be easily exploited by intruders. Before installing any software, don't forget to go through license agreements.
3. Fake Security Alerts

One of the most common signs of getting hacked is when you start getting a fake warning pop-up from your antivirus software or any other software that you have installed recently. If this pop-up is coming on your PC, that means your system is entirely infected. The users click on the URL, and it will redirect them to the malicious website that appears to be trustworthy and legitimate. This is where the entire game changes. Sadly, your system is hacked!

Generally, hackers use outdated software and applications to trick the users. These intruders will share fake antivirus software pop-ups or URLs to deceive system users and make them to fall in the pit of danger. These warning messages are fallacious whenever these pop-ups appear on the screen and close the browser. Also, don't forget to use the latest version of your browser. If you think nothing is helping you in this situation, we suggest you go with this: Cybercrime: Everything You Need to Know.
4. Randomly Moving Mouse Pointer
Have you ever faced a situation when your system mouse pointer is randomly swinging across the screen? Although it's possible you're experiencing a technical glitch, this can also be a sign that someone else is controlling your system if the mouse cursor is moving visibly and consistently launching software tools or other apps. We agree - it's scary to know that someone could use your computer and do whatever they want while you're away.

Calm down! The foremost task is to make sure the mouse sensor is clean and working properly. It is because many dirty mouse sensors and desk or mousepad surfaces can also handle moving a pointer on the screen. If the mouse pointer is moving intentionally and installing some applications, running some software, launching files or folders, or doing some user-related tasks, this is a clear sign of an attack.
Also, remote-control computer software exists that invite hackers to make space in the user's system. Make sure to have licensed software and always log out when it is not in use. Another key factor is to make sure your Wi-Fi connection or Ethernet is turned off, this will disable the outside control on your mouse. You should also check for the recently installed software and remove them from your system.
5. Disabled Antivirus Protection & Task Programs
Do you know, viruses can disable antivirus software on your system? Yes, you read it right! Here, the only choice is to stop any suspicious software that is running via Task Manager or Registry Editor. Even if you want to, it's likely that you wouldn't be able to open either of these two programs because they've been disabled. Such viruses are extremely dangerous because they leave your computer completely exposed to malware and hackers. Disabled security software is a dead giveaway that you've been hacked, and immediate action is needed to rebuild a secure environment.

There are plenty of online scanners available to help your system with security checks. Make sure to visit a trusted website to understand the criteria there. You can always reach out for expert advice at In Time Tec to gain a better understanding.
Other notable signs of being hacked are missing funds, unexpected items delivered to an unknown destination and so on. Now, we know you have a better idea of what being hacked looks like and what In Time Tec suggests. In the next section will learn about the risk of not having an adequate "cybersecurity plan".
Why

You

Need Cybersecurity
Cybersecurity is the protection of internet-connected systems from cyber threats such as hardware, software, and data. Almost every enterprise uses cybersecurity as a practice to prevent unauthorized access to data centers and other computerized systems.
We can divide cybersecurity into two categories: cyber and security. Cyber technology encompasses systems, networks, programs, and data. And security is concerned with the safeguarding of systems, networks, applications, and data. It is also known as electronic information security or information technology security in some cases.
Due to the rising number of users, devices, and programs in the enterprise environment and the steadily increasing massive influx of confidential data, the requirement for cybersecurity is growing. The increasing volume and complexity of cyber attackers and attack techniques exacerbate the challenge.
A cyber security strategy is a plan that includes the selection and implementation of best practices to protect a company from internal and external threats. This strategy also establishes a baseline for a company's security program, allowing it to adapt to new threats and risks on an ongoing basis.
A strong cybersecurity strategy can provide a good security posture against malicious attacks aimed at gaining access to, altering, deleting, destroying, or extorting an organization's or user's systems and sensitive data.
Why Do You Need It? Cybersecurity is important in preventing attacks that aim to disable or disrupt the operation of a system or device. Convenience is one of the benefits of living in a world where every device relates to each other. It is extremely simple to conduct business, manage your social calendar, shop, and make appointments using your smartphone. Thus, to make sure you are safe while browsing your favorite content, cybersecurity is needed.
What Happens When You Ditch Cybersecurity Plan?
This is the most important question that every techie should understand. Let's start this topic by playing with amazing data and statistics.
Cybersecurity ventures shared a report that states "global cybercrime costs to grow by 15 percent per year over the next five years, reaching $10.5 trillion USD annually by 2025, up from $3 trillion USD in 2015." They have also revealed that the"60 percent of small companies have to close within 6 months of suffering a cyber-attack"
Having a 'never-happens-to-me' attitude towards cybersecurity can be dangerous. Unauthorized exposure to cloud-based assets is typically the result of misconfigurations which leads to invading cybersecurity plans and strategies. This is the reason every company should have a Cybersecurity Expert to manage all the stuff at one place.
The Consequences of No Cybersecurity
Below are the consequences that you could face if you aren't aligned with cybersecurity plans and procedures:
No Data Found!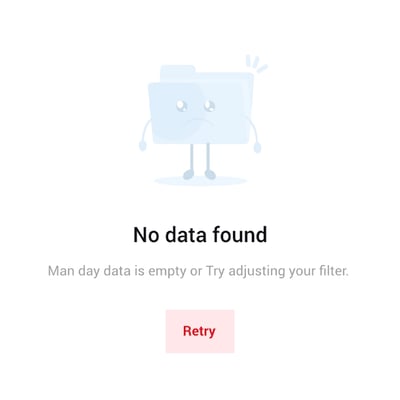 This is a devastating situation when you are not able to find your saved data on your system. Your data might include paychecks, client emails, confidential details, and other valuable information. What would you do if it gets lost? Is there any other way to restore them? Do you know what will you say to your manager about this loss of data?
Loss of data integrity is disastrous if a business does not have a backup and disaster recovery plan. Without the customer, application, or network data needed to run a business, operations grind to a halt, which has resulted in the demise of certain organizations.
Inadequate end-user security, employee negligence, and poor password management are just some of the reasons hackers succeed in infiltrating systems. Once cybercriminals breach an organization's network, data can be stolen or corrupted.
Read A World Without Cybersecurity: The Risks and The Consequences for a clearer picture.
Harm To Your Reputation
If a company is the victim of a cyberattack, it may suffer public relations damage. It is because trust wanes in a company that is unable to protect consumer data, a company with a damaged reputation may face multiple financial pain vectors, including failing customers, stakeholders, and a declining stock price.
The loss of customer and stakeholder trust is detrimental, because most people would not do business with a company that had been breached, especially if it has failed to protect its customers' data. This can result in a loss of business as well as a devaluation of the brand you've worked so hard to establish.
In Time Tec says to look for reliable cybersecurity partner and let them do the work!
Other ways through which poor cyber security can harm you are mentioned below:
Be Proactive with Cybersecurity
Your wait is over, after reading about those perilousness outcomes, let's learn about effective cybersecurity planning to avoid these stubborn fallouts.
1. Educate Your Employees About Cybersecurity Policies
Creating IT cybersecurity policies and practices for your employees can help you in setting an effective strategy in the starting phase. This plan should include strong passwords and establishing appropriate Internet usage guidelines that cover your company's cybersecurity policies in detail.
2. Regularly Update Software
Cybercriminals can gain access to your computer network via outdated apps with known flaws. Install software updates and security patches for applications and operating systems as soon as they become available.
3. Firewall is Essential
A strong firewall is one of the first lines of defense in a cyberattack. In Time Tec recommend that all small to medium-sized businesses install a firewall to protect their data from cybercriminals. Installing internal firewalls is another effective way to provide additional security.
Other important methods to creating an effective cybersecurity plan are below:
Shielding Wi-Fi Networks

Installing anti-malware and other software for giving extra layer of security to your business data

Setting-up action plan for mobile devices

Restrict authority for software installations
In Time Tec is here for you!
Yes, you read it right: We are here to help you! No matter whether you are recycling your tech or looking for a reliable source. We know how to make things perfect for our clients and partners. Our vested partnership always helps us in performing the best practices for our clients. Feel free to drop your query in the below comment section, we are happy to help!