The Ideology Behind In Time Tec Offsites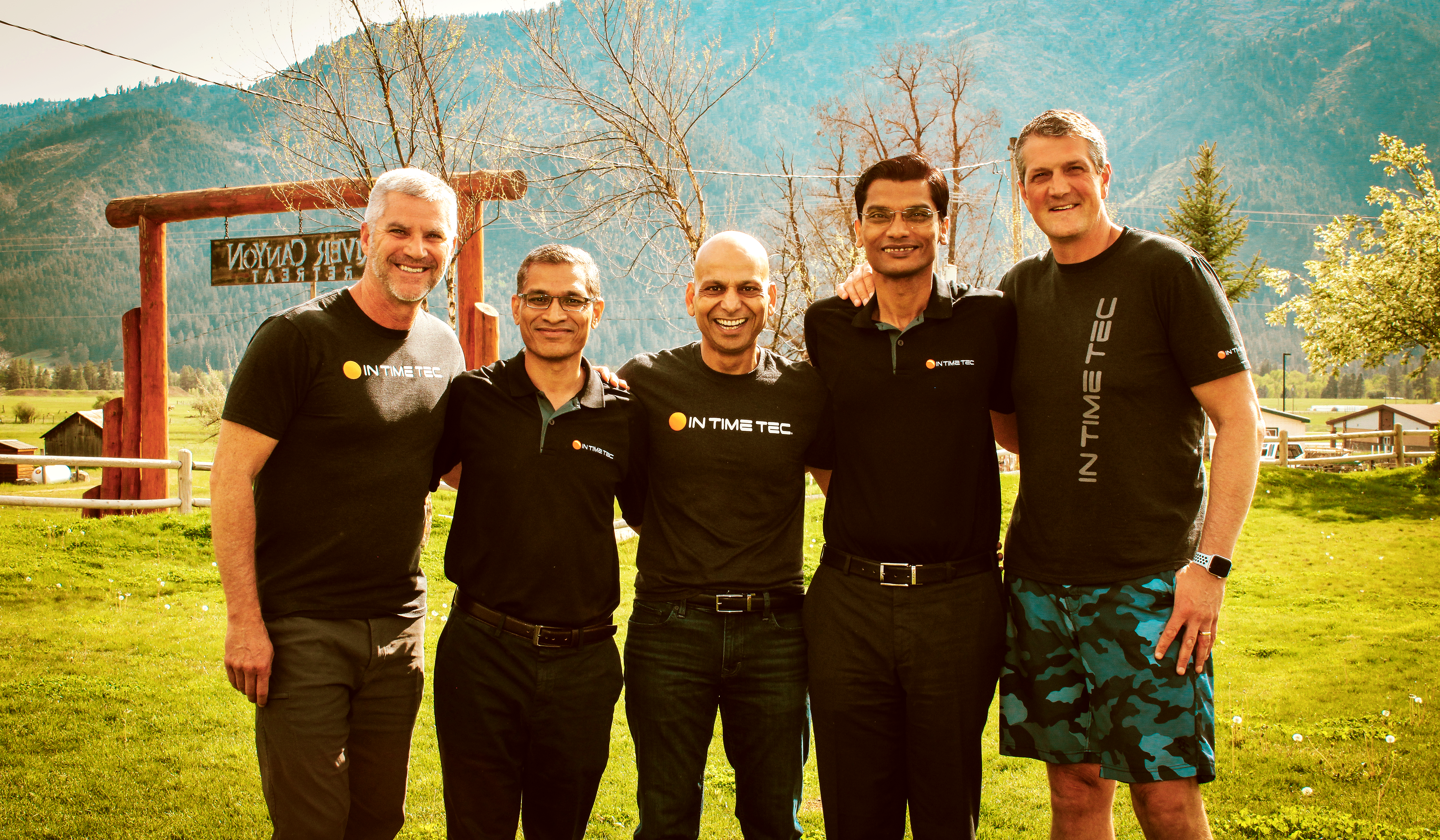 For In Time Tec, Offsite meetings are one of the best possible ways to inspire employees. These meetings are conducted away from the working environment at a different location and provide a space for employees to share their story and build meaningful relationships. Although difficult to understand, In Time Tec has always succeeded in hosting an Offsite because it inspires people to create possibilities for themselves and build long-lasting connections that contribute to the work place.
The Purpose of the Offsite
Offsites at In Time Tec first began in 2014 when a group of seven people came together to share their story. Jeet Kumar, The CEO of In Time Tec, conducted the meeting to interact with them and understand their concerns on how to overcome the road blockers they were facing. Since then, Offsites were conducted regularly with different groups, each of them having a different purpose. As we say, we are here to create abundance, and Offsites enable collaboration as opposed to competition, which is common in the corporate world.
The purpose of the Offsite is founded on the question that Jeet asks the employees: "Who do you want to BE?". He shares that "who we want to BE" and "What we want to DO" are two entirely distinct concepts. Our vision of who we want to BE is supported by love and pleasure; our vision of what we want to DO is centered on our decisions and actions. We have a higher chance of finding inner peace if we can combine the two concepts.
Soon enough, the trip moves quite quickly. Conversations get deeper, connections are created, and the journey seems more acceptable. "You don't work for In Time Tec, In Time Tec works for you," Jeet says, encapsulating the strength of his passion. This pledge establishes a basis for confidence when using In Time Tec as a platform for developing one's experiences, connections, and career. Jeet pushes for this transparency because he believes his community will strive for success with integrity and honesty. We now have a goal—to pour love into our job and foster abundance—after this Offsite.
"Being is Living" is the most important and concluding statement Jeet makes at the end of the Offsite. Employees have a greater idea of what the Offsite means once they have experienced its effects. Additionally, it entails making decisions that support this commitment. Being means embracing and accepting difficulties as they arise and enjoying a life of love, pleasure, and joy.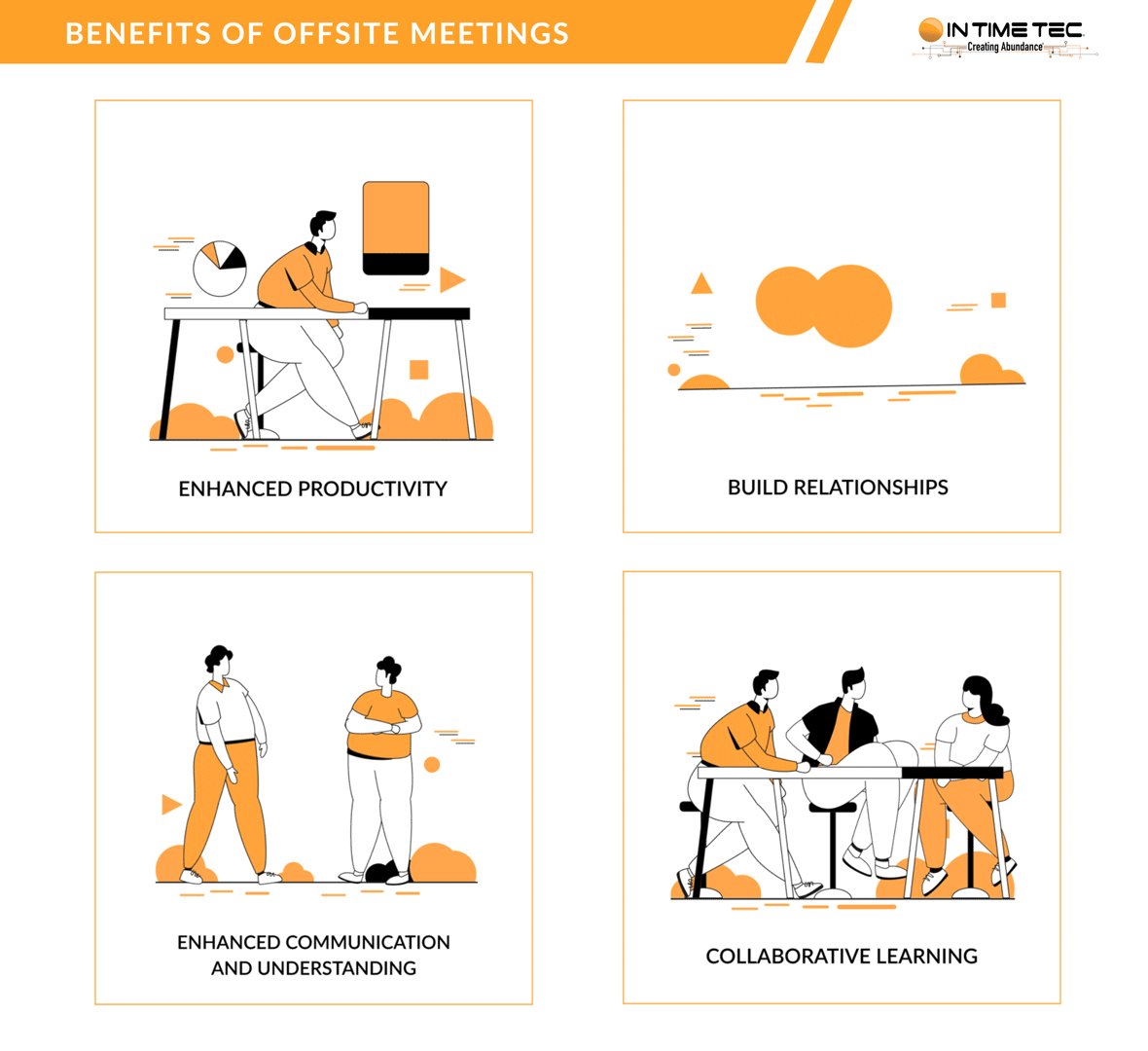 Why We Do Offsites
You might be wondering by now, why do we need an Offsite? Sandeep, the Managing Director and co-founder of In Time Tec shares the actual significance of conducting an offsite.
"When we started this company, we wanted to create something bigger than just 'ourselves'. The goal was not only to survive but also to create an impact on the people around us. We always wanted to have a culture like a family where people can live their dream. As families go on vacations to spend some time together out of their busy schedules and build a bond that they cherish and remember lifelong. Similarly, to create a family-like bond, we need to spend some time together."
In Time Tec plans the Offsite to create clarity for people and family-like bonding, along with the goal to identify areas where people can unblock themselves and operate at their full potential. Our leaders believe that every human has the potential to achieve his/her dreams and they just need a coach. Every great player needs a coach; primarily In Time Tec's offsites are led by our CEO, Jeet to create possibilities for people. And "How we do it?", you really need to come to see that!
The Impact on In Time Tec Employees

The Offsite has an energetic aura, which helps employees see a different version of themselves. It is a three-day event in India and a five-day event in the US, which includes sharing from Jeet and the entire leadership team. In the Offsite meetings, Jeet always says, "Nothing will be changed, and you'll not be the same".
To be frank, the first day of the Offsite comes with great reluctance; perhaps a close-mindedness. Jeet directs everyone to be open, and sit by different individuals in each session. Everyone shares stories from their past that reveal their vulnerability. Jeet encourages people to get comfortable with being uncomfortable. As new hires, the process feels foreign. Most of the people come from different backgrounds, but despite the differences, everyone shares the same feeling of unknowingness and curiosity.
The most powerful part of the process is how Jeet's journey is founded on Love.
Love is not a simple thing; neither is it a common factor found in companies and CEO's. Jeet's ability to lead a global team founded on love and personal growth is unheard of yet deeply cherished by In Time Tec employees. He does it because it's the only way humans can build a connectedness that creates abundance and possibilities for others. He puts emphasis on the fact that, "humans need to be themselves", and he turned it into a philosophy that drives a 40-million-dollar global technology company. Employees are loved, work is meaningful, and trust is prioritized. The In Time Tec team continues to grow abundantly each year because of Jeet's prioritization of love and self-discovery.
The power of Jeet's love is captured with the following words: "You don't work for In Time Tec, In Time Tec works for you". This promise provides a foundation of trust in using In Time Tec as a platform to build one's experiences, relationships, and career. Jeet pushes for this openness because he trusts his community will serve him well, and in return, as In Time Tec employees, we do. After this Offsite, we have a purpose –a purpose to infuse love with our work and create abundance.
At the end of offsite, employees could see a more confident version of themselves who is ready to believe and work together to establish a collaborative environment by achieving more and more. Therefore, an offsite journey is highly recommend to any company who is interested in mimicking the experiment founded on Love, and taking their business approach to the next level.
Embracing the Process
Exploring novel approaches requires courage. Even if it occasionally ends in failure, it's worth the knowing. In Time Tec's unique Offsite experience requires patience and time, along with relentless commitment. However, it's a commitment that serves a higher purpose. For In Time Tec, it creates a culture of acceptance that allows employees to produce results and create abundance for the global community.
Therefore, one should constantly try to learn from failure in order to succeed. You will not be successful on your first try, but to get the most out of the experience, keep trying until you find the sweet spot.