Reflecting on 2022 and Looking Forward to 2023 from CEO Jeet Kumar
2022 was a fantastic year. Not only for In Time Tec but for our partners as well. In Time Tec accomplished many great things. For the U.S. side of the business:
We were listed in Inc.5000 for the seventh year in a row.
The company grew 60%, year over year.
For the sixth time, we won Best Places to Work in Idaho.
80% employee retention during the Great Resignation, when many employees were leaving companies.
We created an onshore leadership team, focusing on Creating Abundance.
We opened our second office in Meridian, Idaho.
We made the Top 100 Privately Owned Companies in Idaho, as ranked by the Idaho Statesman.
We expanding the conversation of love and leadership to Evergreen companies at the Tugboat Institute.
We were honored by a visit by Idaho Governor Brad Little, who signed a new tax bill at In Time Tec.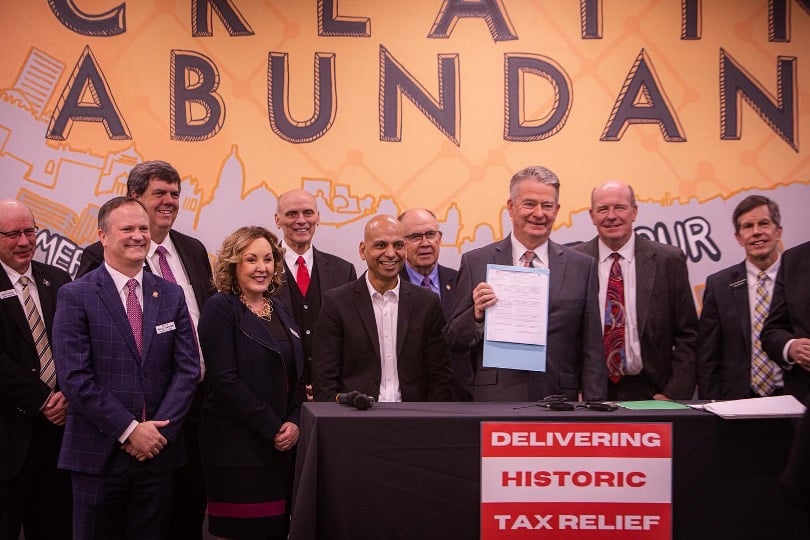 When I look at what we accomplished on the U.S. side, what we achieved took work that paid off. There were also impressive accomplishments from the global side of the business.
We won Best Places to Work in India for the first time.
We hired 250 new employees.
We moved into our brand-new office building in Jaipur, India.
We opened offices in the Middle East, the Netherlands, and South Korea for the first time.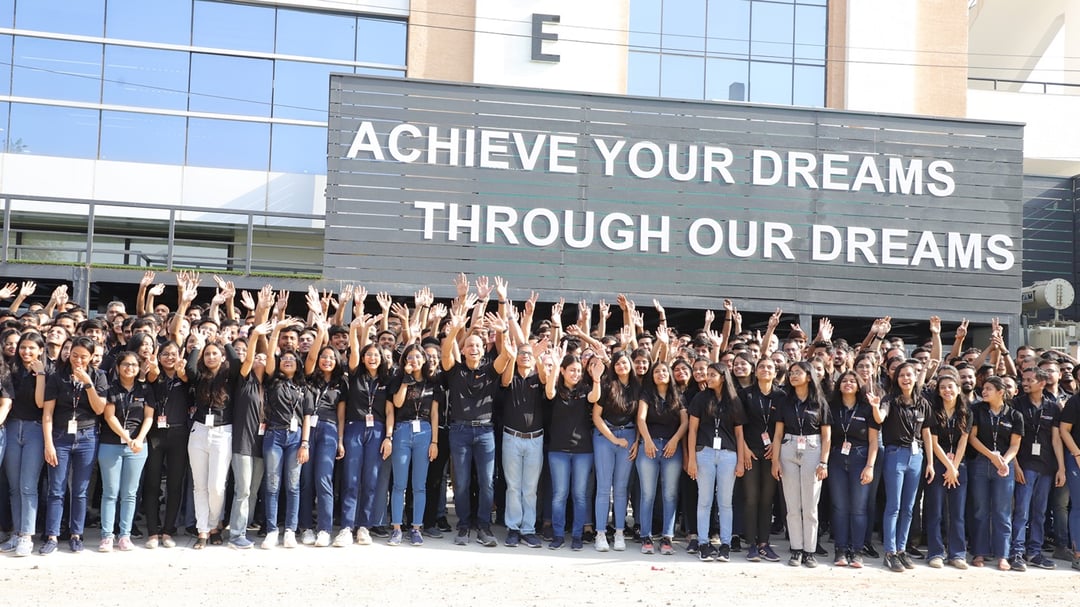 In Time Tec ends the year with 46 total clients, over 100 active projects, and more than 1,000 workers globally. All those numbers combine to make a remarkable year for the history book. This success enabled us to show up for ourselves, our partners, and each other. This year helped move forward our conversation of Creating Abundance and took us to the next level. We are quickly growing from a small and medium company to a large company.
Making the Leaders of Tomorrow
This year, we invested heavily in leadership development. In Time Tec global leaders gathered at offsites to learn, listen, and lead. The gatherings blended cultures between U.S. and India. As a result of that brainstorming, we came up with a new infrastructure that allows us to sustain and scale our workforce.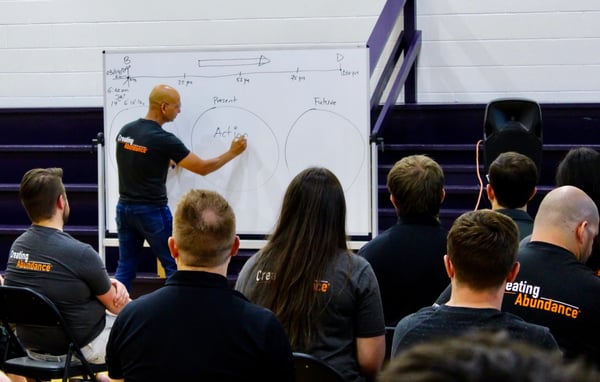 Making a Better Community
2022 also saw a new beginning, as I became board chair of the Idaho Technology Council (ITC). In that position, I led a Leadership Summit in McCall for the board of ITC trustees. This summit was a game changer for those leaders in our community, as we strive to create an ecosystem of technology and innovation in Idaho. In Time Tec stands for "In Idaho, for Idaho." To that end, In Time Tec supports ITC in enabling and empowering companies to offer innovative products and services in Idaho and around the globe.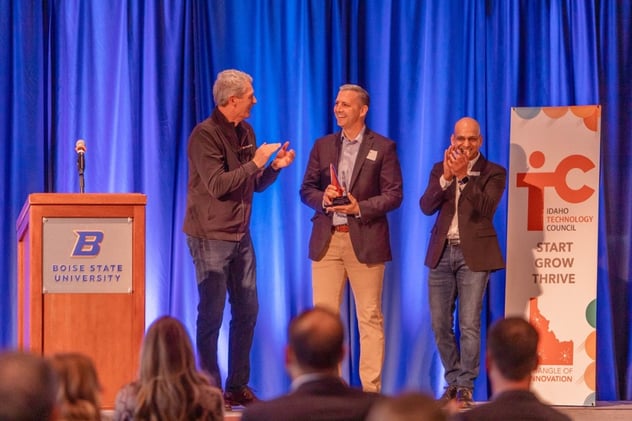 Another strong focus this year was community involvement. In Time Tec volunteers quarterly at the Idaho Foodbank to help those who need access to food. Rob Tuft, our VP of Client Success, leads the SPARK Series presentation series by subject matter experts to promote learning and engagement. Paul Remis, our VP of Business Development, is an organizer for BoiseDevOps Days, which enables DevOps companies to network in the Treasure Valley.
We also want to encourage the tech leaders of tomorrow. In Time Tec is a founding member of Women Innovators, which aims to make Idaho a place for female students and professionals to succeed. Our leaders and programs volunteered at local schools to demonstrate coding to encourage kids to consider careers in technology. In Time Tec also started offering an internship to high schoolers, to educate future leaders.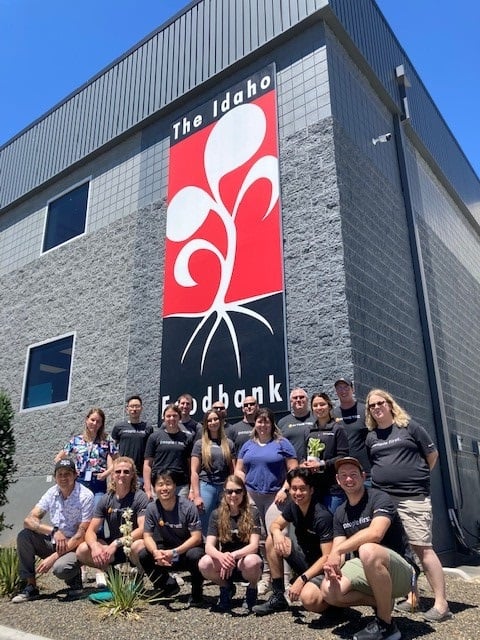 Making a Better Future
2023 will be a year of exploration and creation for our leadership team, partners, and employees. Our 2023 goals for In Time Tec are:
To continue to be an ambassador and commit towards People First. I want us to continue to create around people.
To have our own house. While we currently have 2 offices in Meridian, we plan to build a new facility in Boise, Idaho, to house all our Idaho company under one roof.
To continue formalizing our leadership team. To make sure that we have a solid, core team capable of leading everything from HR to Operations.
To grow the business by 10-15%. In Time Tec averaged 60% growth over the past 2 years. There are a lot of layoffs happening in the tech industry right now. I don't want any of that to happen to In Time Tec. For meaningful growth, targeting 10-15% is responsible.
To continue global expansion. This year saw us opening in new countries for the first time. In 2023, we will continue to pursue opportunities in Canada, Australia, Mexico, and other countries for In Time Tec to grow.
To launch NextGenAgTech, our new product. NGAT promises to help support agriculture and farmers unlike ever before. Our Shipping and Cattle Tracking tools will make the farmers' lives easier and revolutionize the industry.
To revolutionize the Public Sector in the Pacific Northwest. Our work with IdahoSTARs, Idaho Digital Learning Alliance, and Idaho Industrial Commission has been very rewarding. We look forward to expanding that into other arenas of the Public Sector.
Awarding the new ITT Abundance Award at Boise Entrepreneur Week. This award will go out to the inventions that Create Abundance throughout Idaho and beyond.
Continue to take steps to achieve our Created Future 2030.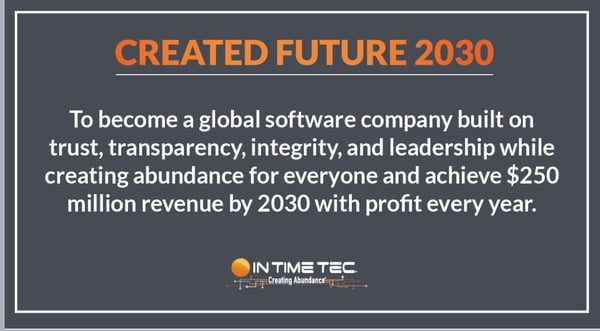 Thank you to all of our partners and employees, who came along on the journey of Creating Abundance this year! I cannot wait to see what 2023 brings. After this successful year, I'm looking forward to carrying it into the future. Merry Christmas and a Happy New Year to everyone!
Love you all.