Reflecting on 2020 and Looking Forward to 2021 from CEO Jeet Kumar
There were many things about 2020 that were difficult. The COVID pandemic hit every country and every community, and it has changed the way we think and the way we do things in this world. In March, it was business as usual, and then the pandemic came and forced us to pivot and adjust in many ways. And though I don't want to overlook all the challenges and suffering that this year has brought, when I look back, 2020 was the year that made In Time Tec a more nimble, flexible, and agile company.
At the end of 2019, I shared that our company had four main areas we would focus on for the next few years:
1- Transform from a services-only company to a products-and-services company.
2- Build a sustainable and impactful leadership pipeline.
3- Grow team and create a robust onshore presence to provide technical leaders and bridge the gap between our offshore team and the clients.
4- Grow our brand awareness and expand our presence in the community,
Here is a quick summary of the progress we made toward those goals in 2020.
Grow Products and Services
In this area, we used a few different approaches. The first and most significant was leveraging our print domain expertise to grow our portfolio. In June of 2020, we received the Agility Award at the 2020 HP JetAdvantage Partner Conference. Although the conference was virtual and we missed meeting with all our friends in person, it was wonderful to get recognized for our work on our HP WorkPath applications. This year, we released additional apps for the HP WorkPath program, bringing our total offering to ten apps, with more to come in 2021.
We also expanded our Services portfolio as well. While we did lose a client or two due to COVID, we also onboarded a half dozen or so new clients we are proud to partner with. Our delivery team also broadened our global reach by serving clients in Australia, New Zealand, Spain, and India, among other countries. In addition, we were able to build such strong relationships with our existing clients that many of them increased their engagement with us.
It is a beautiful thing to be able to contribute to the lives of others, whether through offering MPS products that simplify the workflow for end-users or by adding resources and expertise to our services clients.
Grow Leadership
To enhance our next generation of leaders, we added to what we call our Build ITT Future and ITT NextGen teams, both on the US and India sides. We now have more than 150 people on these teams. These are the people who have started contributing to the company's vision, strategy, growth, and learning how to be the leaders In Time Tec needs to move the company into the next stage of our growth.
And while COVID did put a wrench in our plans to host more offsites in person, it did not deter us from spending dedicated time together via Zoom on "Virtual Offsites." We still met online to really dig into life together and discover what is getting in our way, both as individuals and a company, and come up with ways to remove the blockers.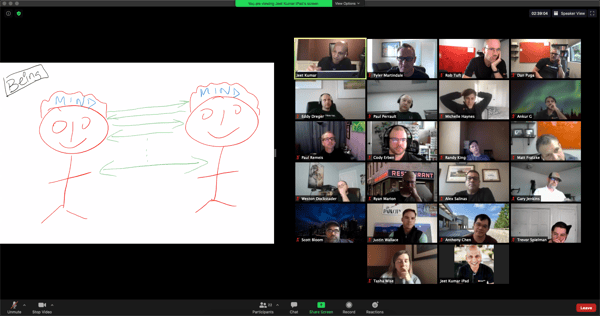 Speaking of COVID, we implemented a lot of operational structure for our entire company to stay safe and healthy and learn to work as one team virtually. Our leadership team held daily meetings to stay updated on all the goings-on of the company. We held weekly "Happy Hours" with our entire company to connect, update, and have some fun. These meetings eventually were dialed down to once a week or once a month, but the purpose was achieved: to connect and stay in the know on the business.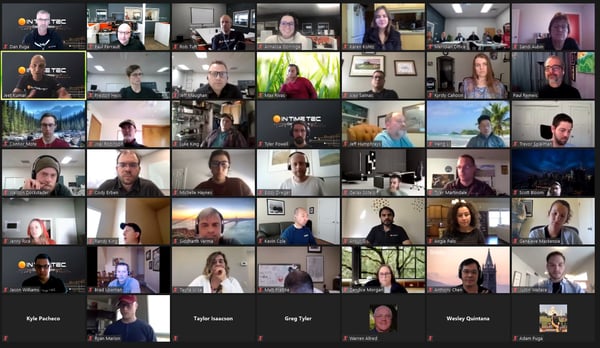 Grow Team
In 2020, we focused on growing the team and creating a strong onshore presence to provide technical leaders and bridge the gap between our offshore and clients. We added about 25 new people to our team in the US and about 75 people to our team in India. Hiring looked a little different this year because we could not invite people into the office to meet in person. And onboarding changed too. Instead of welcoming people with a desk full of gifts and equipment, we had to have them come in, all masked up to pick up what they needed. And the people who started right as COVID hit were just getting settled in their desk when they had to pack it all up and work from home.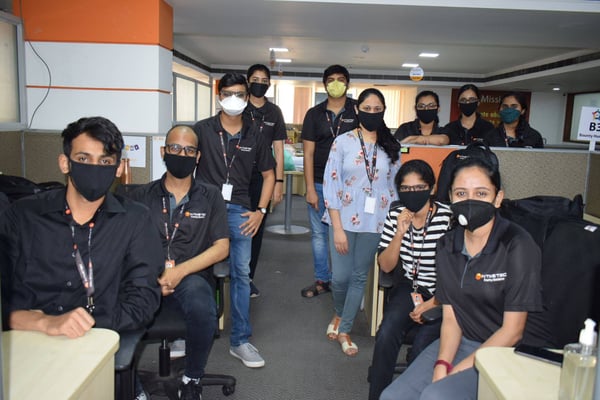 COVID also postponed our Jaipur building progress. We had hoped to have the ribbon-cutting in October, but that has been pushed back to April now. This did not stress employees since most were working from home most of the year anyway. In addition to our new build in Jaipur, we were able to rent all five building stories in Bangalore, which will be fully occupied in 2021.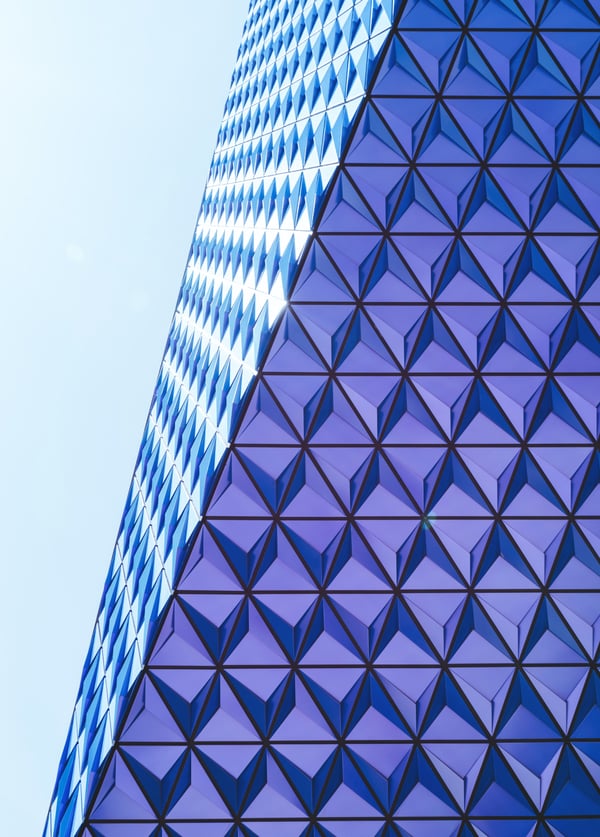 Grow Influence
We continue our journey of Creating Abundance despite COVID. I encourage you to watch this video we created about how to be positive during these difficult times.
Beyond that, here is a quick summary of some of the other ways in which we made a contribution to our clients and communities:
Spoke at more than ten virtual conferences and webinars

Hosted our first Partner Appreciation event in February

Made the Inc 5000's list of Fastest Growing Privately Owned Companies for the fifth year in a row

Created more than 50 technical and leadership blogs

Awarded Rajasthan Best Employer Brand

Made the list of Best Places to work in Idaho for the fifth year in a row

Hosted our first Partner Appreciation Event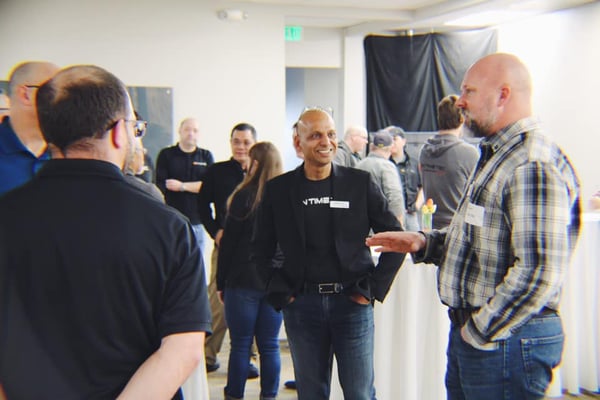 Became a member of the Minority Business Enterprise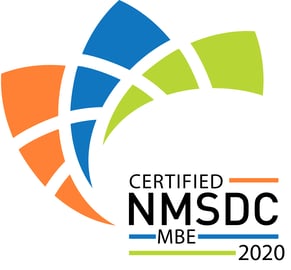 Released our first book

And at the beginning of March, we brought more than a dozen clients to India to meet with the team.
I am sure there are many more ways that our team members contributed to the world around them, and I celebrate each of them for who they are and what they add to this world.
Reading through that list, it is obvious the pandemic had an effect on our company, as it did the entire world. Personally, I was in India when the world shut down. Instead of being in India for 6 weeks, I was there for three months. I am lucky to have friends and family with whom I could shelter in place, but it wasn't easy for my family back here in the states. Unfortunately, I also lost my mother this year to cancer shortly after I returned to America from that unplanned three-month stay and had to return back to India to help my family and complete her last rites.
I know I was not the only one who had to go through these kinds of challenges. 2020 looked different for all of us. There was loss and major life changes for some, while for others, it was an unbearably difficult year to handle. No matter how the year was, it allowed most of us to discover ourselves in new ways. I cannot pass up this opportunity to commend all of our essential employees (both inside and outside In Time Tec) for the tireless sacrifices they made for the greater good.
Looking into 2021, In Time Tec will continue to focus on the four areas of growth: products and services, leadership, the team, and our influence:
Continue to diversify our portfolio and add more products to our offerings.

Continue to grow our services portfolio in the US by extending our offerings to state governments and public sectors.

Continue to build a leadership pipeline and balance the roles and responsibilities of everyone in the company, such that there are leaders available in every area, and we are operating at an optimal level.

Continue to grow as One Global Team by creating a sense of connection, camaraderie, and care amongst all team members.

Focus on being the kind of company that offers innovative technology solutions and creates peace and love within and around.
I thank you all for coming on the journey of creating abundance, and I cannot wait to see what 2021 brings. After this year, we are ready for anything!