New Year's Resolutions for Your Business Success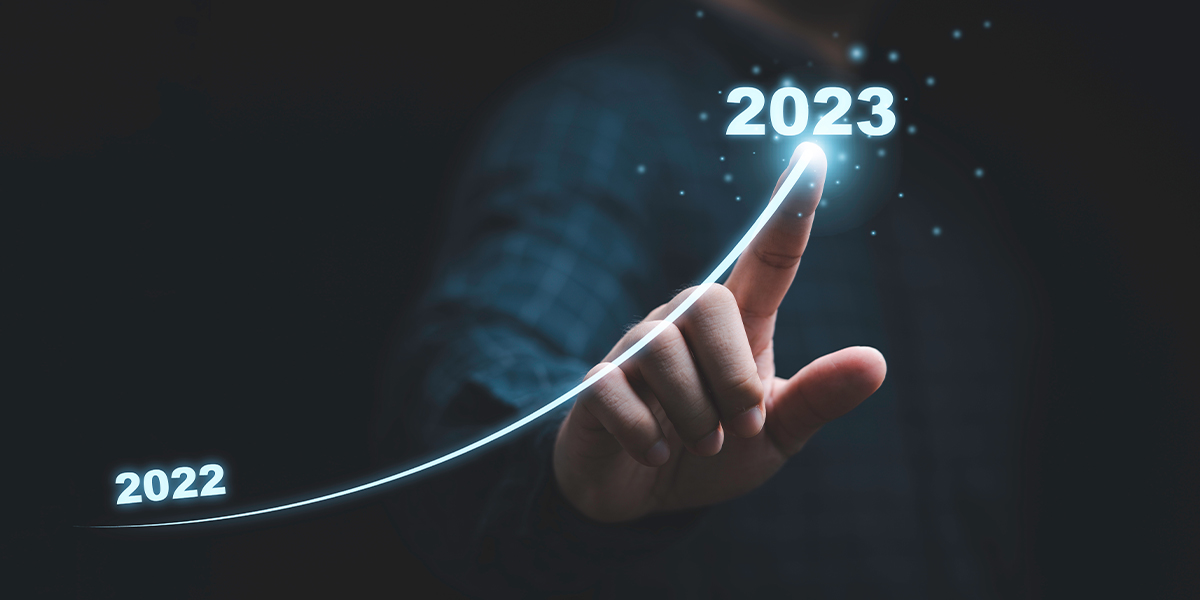 What is your New Year's Resolution? Everyone always tries to make a resolution before entering a new year, whether it is about getting fitter, or quitting smoking, New Year's resolutions are there for you. Apart from setting your personal goal, you can always make a promise to take your business to the next level.
Yes, you read it right! Many IT services companies are creating their organizational executions, even if it is about focusing on employees, or working on a new technology, goals are meant to accomplish.
Keeping this in mind, here are some top business new year resolutions to help your company to grow substantially in the upcoming months.
Boost Cybersecurity Strategies
When your company has strong cybersecurity strategies, you are winning the game! Investing in cybersecurity is the best way to prevent a cyberattack on your company.
There are various ways through which you can improve your cybersecurity strategies are:
Regular Updating PCs
Administering Password Rules
Backing up Your Data
Restricting Employee Access
Regularly Checking for Vulnerabilities
A great New Year's resolution for businesses is to safeguard your company from cyber-attacks and phishing.
The Right Business Approach
When you create a strategic plan for the company, it helps in achieving your organization's objectives and goals. An ideal business approach is to attract clients, stakeholders, and a pool of talent. Not only this, but this business approach also enhances performance, and achieves organizational aims in the process.
You can achieve the right business approach through the below methods:
Immersive Training
Vested Partnership
Integrity is Key to the Right Business Approach
Listening and learning to get the Right Direction
Getting the right business outlook can be a New Year's resolution for your business. You can also read how In Time Tec takes a lead in having a successful business approach.
Better Partnerships
Effective partnerships with stakeholders, partners and even employees can help in achieving overall success and company growth. It is now considered an essential part of doing business. Working and partnering with organizations that share the same values can result in considerable advantages and cost savings. Many IT solution companies are moving ahead with effective partnerships that help their business' capacity to grow and gain new clients.
You can have more effective partnerships through:
Visibility in the marketplace
Access to the latest technology
Expanding geographic reach
For example, mobile app development services find great success with strategic partnerships with their customers.
Beat Burnout
Workplace burnout can be seen at many workplaces. Burnout is work-related stress that refers to a state of physical or emotional exhaustion. It also involves a sense of reduced accomplishment and loss of personal identity. You can make sure that your employees are taking regular PTO and they feel valued and appreciated. You can make this a new resolution to ensure your employees' mental health and peace.
We previously mentioned effective methods to reduce workplace burnout:
Actively manage your time
Take short breaks during the workday
Use your paid time off (PTO)
Set boundaries with your manager
Practice mindfulness
Offer something more than a Paycheck
Money is an important aspect for most people when job searching, but ultimately people are looking for perks that go much deeper than monetary value. Many IT services companies are offering various perks to retain and attract employees. It has been seen that when companies ignore employee satisfaction, it leads to lack of motivation, efficiency, and finally productivity.
On the other hand, companies offer insurance, Tuition Reimbursement, Corporate Discounts, and Performance Bonus but this is not enough. Many employees are also looking for:
Genuine connection
Open communication
Respect
Compassion and understanding
Learning opportunities
Offering a healthy and safe workplace should be your business New Year's resolution.
People-First Approach
Do you know why people leave their job? It is because of toxic work culture, lack of opportunities for carrier growth and development, no appreciation or recognition, poor management support and so on. It has been seen that many custom software development companies fail to create a healthy environment centered around their people.
This is considered one of the biggest workplace challenges in the business world. And many people are leaving their current job and moving to an entirely new industry because they don't feel valued or appreciated.
There are many ways through which you can implement people-first approach:
Communicate regularly
Explore Options to Cover the Needs of Employees
Add Purpose and Meaning to the Work Environment
Replace Employee Engagement with the Employee Experience
Once you implement a people-first approach and take this as one of the New Year's resolutions for businesses, it will offer a safe and happy place for your employees.
Give Back to People & Community
Everyone across the globe has faced a tough time. Whether throughout the COVID-19 outbreak or reverse digital ecosystem, people are already impacted a lot because of these factors. Giving back to the people who helped us during tough times is the best way to express gratitude. Together, we make up a community. As people, it's our responsibility to care, provide attention, and give support to others through what we have and what we can do.
The beauty of this plan is that it evenly aligns with our ground roots. Many custom software development companies are helping for the betterment of people and working with love. At In Time Tec, we offer our time, resources, and money to help communities with the support they require.
It is important to share a few hours to help others to cultivate empathy, affection, and kindness to spread happiness and kindness among others.
What are Your Resolutions for Your Business?
When you plan for the future, it brings great success to your company. Your business goals will serve as the beacon pointing you in the right path, even when the future seems to be surrounded in a cloud of uncertainty. But make sure your objectives are adaptable, nimble, and flexible so you won't get off track if anything unforeseen occurs over the year!