Client Dining in the Treasure Valley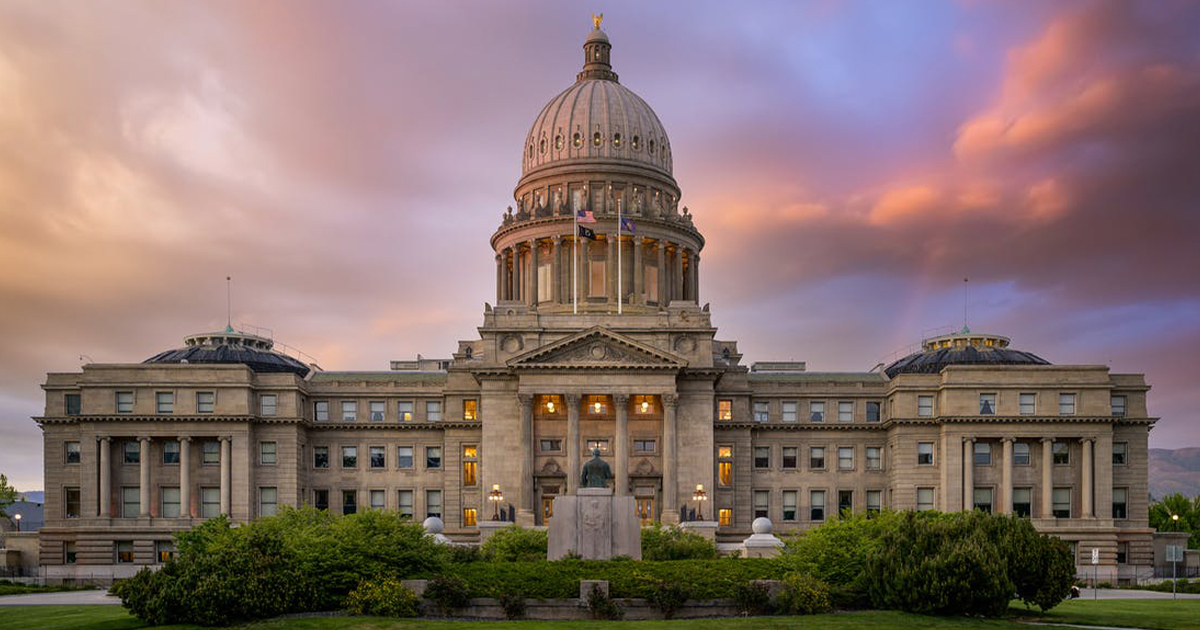 The rise of remote work over the pandemic drastically impacted how we conduct business. One major change was the rise of remote work caused business to scatter across the continent. This can create a sense of depersonalization, as you may be working with people you rarely see.
This makes client visits to town much more important. When you're meeting with clients, it's always nice to take them out to eat at a restaurant to unwind and connect. Here are some of our favorite local Treasure Valley establishments.
Meridian
Eight Thirty Commons
Location:

830 N Main St
This gastropub located in downtown Meridian offers delicious American food and drinks in an upscale setting. Come for the food, stay for the happy hour and gorgeous outdoor patio.
Ling and Louie's
Location: 3210 E Louise Dr.
This Asian fusion restaurant located right off the interstate offers all sorts of options for fans of Asian food. From Tom Kha Gai to sushi, you will surely find something for everyone to enjoy.
Yard House
Location: 3693 E. Longwing Lane Suite #140
Located in the Village, this high-end sports bar boasts delicious American food and claims to have the world's largest selection of beer. The menu is inspired by California and perfect for treating out-of-town guests.
Thai Basil
Locations: 590 E Boise Ave, Boise, ID and 3161 E Fairview Ave #110, Meridian, ID
Both locations offer delicious Thai food at an affordable price range. Customers rave about the curry, Pad See Ew, egg rolls, and much more.
Jakers Bar and Grill
Location: 3268 E Pine Ave
This bar and grill, specializing in American food, features something for everyone. Customers rave about the soup and salad bar.
Eagle
Coyne's Restaurant & Bar
Location: 676 E Riverside Dr
Specializing in hand-cut steaks, this restaurant and bar offers seafood, premium beef, and much more. You can even pop by for brunch and try the mimosas and/or bourbon caramel French toast.
Bardenay
Locations: 155 E Riverside Dr, Eagle, ID, and 610 W Grove St, Boise, ID
This American restaurant and distillery boasts a variety of craft cocktails and Northwestern cuisine. Swing by and enjoy a bacon-wrapped filet in an upscale setting.
The Stuffed Olive
Location: 404 S Eagle Rd, Eagle, ID 83616
Craving Italian? Check out this local, Italian eatery in Eagle. Enjoy some pasta with homemade sauces, while dining outdoors.
Boise
Western Proper
Location: 610 W Idaho St
Located near the Capitol Building in Downtown Boise, this bar and restaurant features classic pub food, bowling, and TVs to watch sports. Treat your guests to dinner and walk over to tour the Capitol Building.
The Reef
Location: 105 S 6th St
Close to the Idaho Central Arena sits a festive tropical restaurant and bar. Take in the sites of Downtown Boise from a rooftop bar.
Barbracoa
Location: 276 Bobwhite Ct
This Spanish steakhouse just across from Parkcenter Park offers the peak of upscale dining. Come try a variety of grilled steaks, seafood, and vegetarian options.
Gas Lantern Drinking Company
Location: 701 W Fulton St
A unique bar, boasting a variety of cocktails, sits across from Julia Davis Park. Come for the atmospheric lighting, stay for the live music.
Nampa
Craft Lounge
Location: 320 11th. Ave. S.
If you ever wanted to experience an old-timey speakeasy, there's a Nampa bar that fits the bill. Enjoy a cocktail and some parmesan truffle fries next to a charming brick fireplace.
Brick 29 Bistro
Location: 320 11th Ave S
Craving comfort food? Look no further than this Bistro in downtown Nampa. A local favorite, the menu offers everything from Filet Mignon to soup.
Mesa Tacos + Tequila
Location: 1213 1st St S
Nestled in the heart of downtown Nampa is an amazing Mexican restaurant and bar. Customers boast about the relaxed atmosphere, tacos, and more.
Caldwell
Koenig Vineyard
Location: 21452 Hoskins Rd
One of the many wineries in the Snake River Valley, Koenig Vineyard offers great wine and scenic views. Enjoy a glass of ice wine in a scenic tower or over a game of giant chess.
Amano
Location: 702 Main St
Enjoy craft Mexican food just off Indian Creek Plaza. The menu boasts brunch options, carne asada, carnitas, and much more.
Did we miss your favorite Treasure Valley upscale dining destination? Let us know in the comments.